HOME
ABOUT US
EVENTS/TICKETS
FIGHTERS
CONTACT US
PHOTO GALLERIES
VIDEOS
MERCHANDISE
MATCHMAKING
LINKS
SPONSORS
---
The Natural, The Comeback
Battling back from serious illness, two-time middleweight world champion
Freeman "The Natural" Barr of Naples sets his sights on one more title

By Tristan Spinski, Naples Daily News, August 29, 2010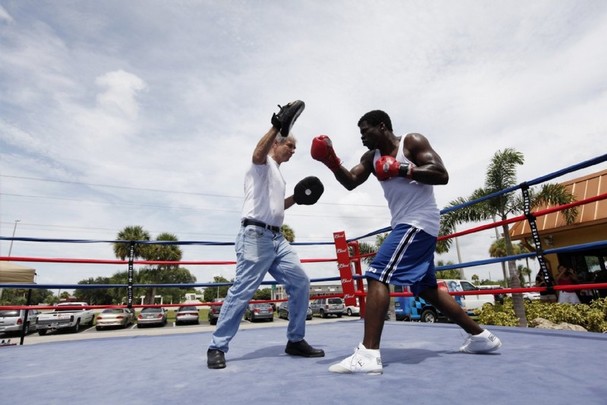 Freeman "The Natural" Barr, right, of Naples, warms up in the ring with his trainer and manager, Steve Canton, of Fort Myers, before a public sparring match in the parking lot of John Hall's Goal Post Grill and Sports Pub in Port Charlotte on Sunday, August 15, 2010. Barr, the former IBO middleweight World Champion and the former number one contender for the WBO Super Middleweight title had his career sidelined by sarcoidosis, a disease that inflames the lung tissue. Barr, at age 36, plans on making a comeback to the ring at "War on the Peace River", set for Tuesday, August 31, at the Charlotte Harbor Events and Conference Center in Punta Gorda.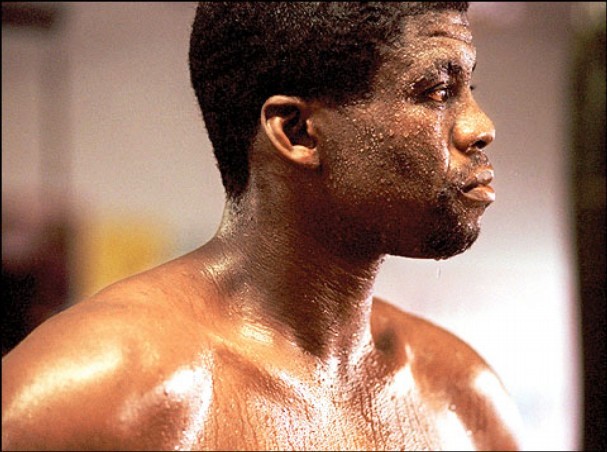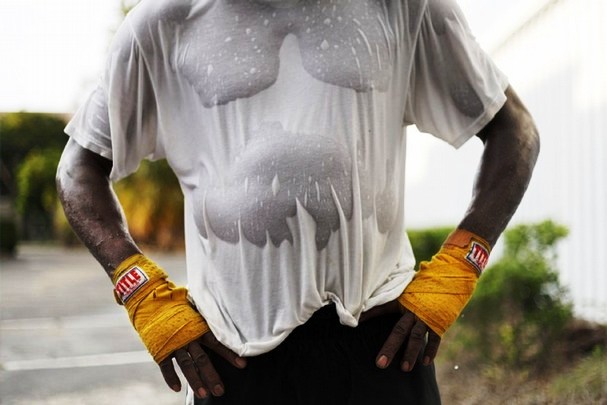 NAPLES FORT MYERS — Just off Fowler Street in Fort Myers, tucked between a video store and a home furniture retailer, a shy, middle-aged electrician from the Bahamas shadow boxes across a broom-swept concrete floor. Half a dozen men scattered across the room skip rope, hit duct-taped heavy bags and groan through sit-ups. Everyone is sweating. The room is 10 degrees hotter than the parking lot that bakes outside in the August afternoon heat. The electrician, who lives in Naples, is quietly plotting knockouts. He has been soaking in his own sweat in this gym for the past 16 years perfecting his knockout craft. With a 28-4 record and 15 knockouts, Freeman "The Natural" Barr is a two-time middleweight world champion.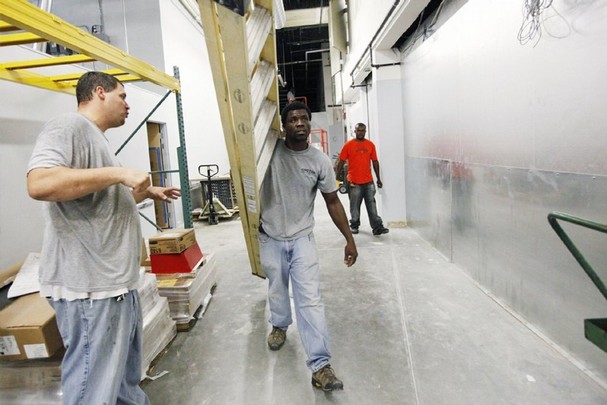 He has two jobs; wiring the electricity for a new Publix grocery store in North Naples and trying to take back what a mysterious organ-attacking disease took from him six years ago: a world title. Tuesday, two years after doctors cleared him to fight, the 36-year-old Barr will headline a cluster of boxing bouts at "War on the Peace River" at the Charlotte Harbor Events and Conference Center in Punta Gorda.

Barr said he first started to feel strange in 1999. By that time, he already had racked up several boxing championships, including two world titles; the IBO middleweight and IBC middleweight titles. But he constantly was dehydrated, chronically fatigued and would experience unexplainable bouts of shortness of breath.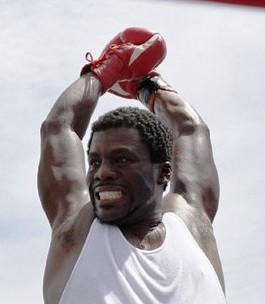 "Sometimes I ask myself how I did it," Barr says. "A lot of times I couldn't breathe. But I pushed myself anyway."

The doctors thought he had allergies, yet even as his health deteriorated, Barr continued to disassemble his opponents with a devastating jab. Nobody could tell he was ill; Barr fought through the symptoms. He became the No. 1 WBO super middleweight world contender, a spot he held for 25 consecutive months.

In 2004, his vision became blurry and he continued to lose strength. Eventually, he found himself unable to swallow and was hospitalized. Doctors diagnosed him with sarcoidosis, a disease in which inflammatory nodules form in the body's organs. The disease can affect any organ, and symptoms can range from shortness of breath, fatigue and weight loss to a collapsed immune system and even death. Recently, the sarcoidosis gained headlines when comedian Bernie Mac died from complications of the disease.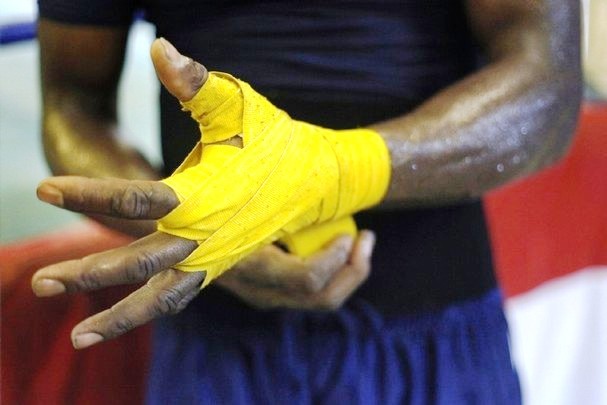 Under doctor's orders, Barr left the ring and retreated back to Naples in 2004 to make his living as an electrician. He supported his two boys, now 6 and 12, as he tried to muster a comeback. He also took time to coach the younger fighters at the SJC Boxing Gym in Fort Myers.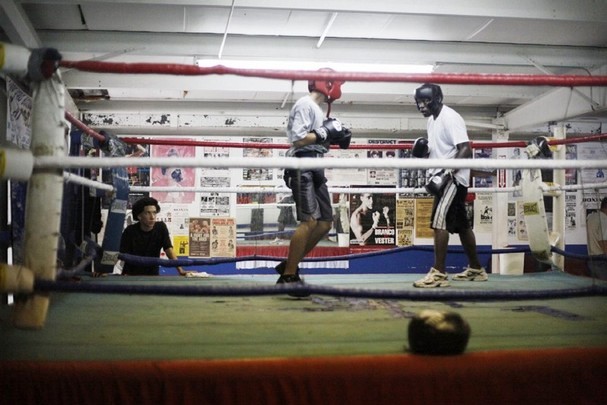 After two years in and out of the hospital, and countless cycles of medications with debilitating side-effects, Barr was cleared in 2006 to return to boxing. He fought and won two comeback fights in 2006. Then the phones stopped ringing.

Steve Canton, the owner of SJC Boxing and Barr's trainer and manager for the past 16 years, marvels at how his fighter, who he considers the best talent he's ever coached, held two world titles with this debilitating disease, beat the disease, made a comeback and then watched his career stall because of politics.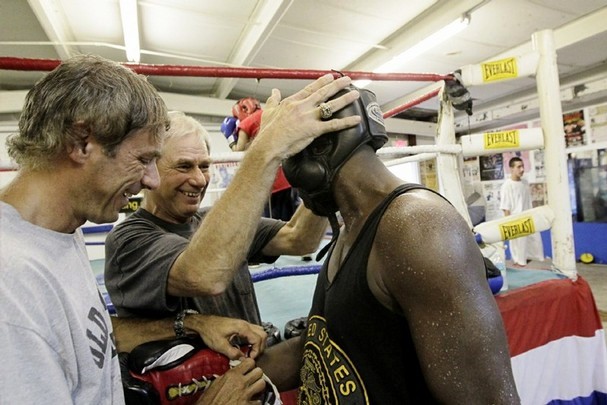 By politics, Canton means an inability to book Barr a match for the coveted WBO title as he sat in virtual purgatory as the No. 1 contender for the belt. It was business, Canton says. Why would the big-money promoters give an unknown Bahamian the chance to dethrone their ticket-selling fighters?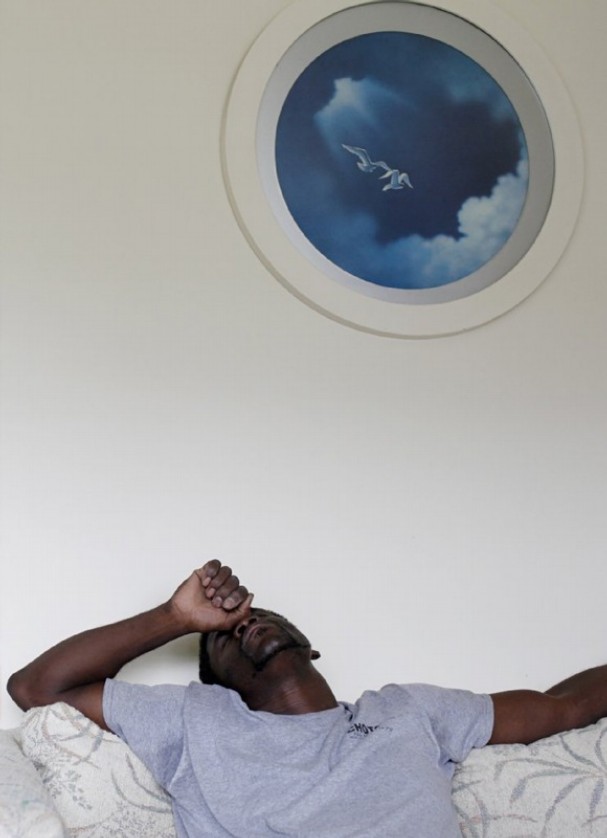 Freeman Barr relaxes on Steve Canton's sofa after a long day at work. Every day, Barr drives from Naples to Fort Myers to train at SJC Boxing Gym on Fowler Street in Fort Myers. He often stops by Canton's home along the way to check his email and visit with his trainer. "I got him into the world rankings with nine professional fights. That's faster than any middleweight in the history of boxing," Canton says. So Canton and Barr waited, and Barr wilted under the weight of sarcoidosis. After he beat the disease, he still wasn't a big enough name and didn't offer the financial incentive for the "money men."

Canton wistfully remembers the shy kid from the Bahamas who wandered into his gym 16 years ago and said: "Make me a world champion." "When I saw him he was a very strong, stiff straight-ahead puncher," Canton says. "I told him 'the way you are it's going to be a short, exciting career.'" But Canton has a knack for recognizing talent. He has trained 10 world champions, and last year was inducted into the Florida Boxing Hall of Fame. He saw the potential in Barr, and the coach and fighter embarked on a deep friendship and career in-tandem. Now, after 16 years together, Canton considers Barr like family. When Canton was hospitalized in 2007 with pneumonia and a collapsed lung, Barr took over the responsibilities of running the gym. And when Canton's ex-wife said she would help find Barr new management if Canton didn't survive, Barr declined. "Freeman stated that if I didn't make it he was going to retire," Canton recalls. "He wouldn't go with anyone else."

And despite a career on pause, Barr refused to cast blame on anyone for the hand he had been dealt. He says he should have communicated how he was feeling as the disease took a mounting toll. "It was more my fault," Barr says, adding that he was so fixed on winning the belt that he would compete "under any condition." "Sometimes you make a bad decision and you have to live with that. I'm grateful I didn't get hurt," Barr says. "It's dangerous to fight when you're not 100 percent. I know better now."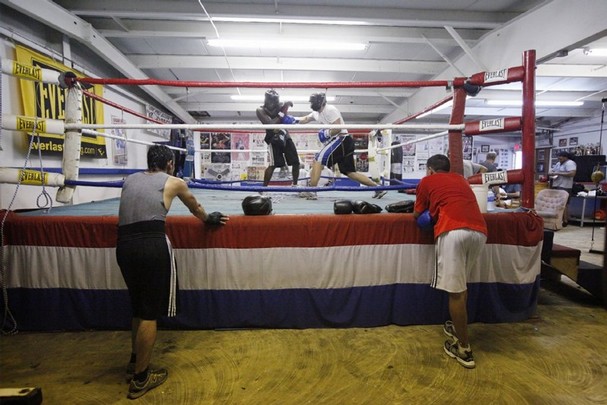 Jason Gant, of Bonita Springs, is a 33-year-old former Florida champion from the SJC Boxing team and Barr's current sparring partner. He says that while Barr is a casualty of boxing politics, he has a good chance to win another title. "There's no greater good-'ol-boys club in the planet than top-notch boxing," Gant says, adding that Barr's allegiance to his manager, while noble, and resistance to signing with big-name promoters kept him out of the headlines and out of reach of the WBO title shot he deserved. Gant says now, six years later, Barr may be able to fly under the radar and get another title shot. "He might have a better chance at 36," Gant says. "As far as getting a title shot, his chances are better. As far as winning it, that's up to him." Gant says he cherishes his time spent with Barr in the ring. "If I got a black eye, it was a badge of honor," Gant says. "This was a way to get beat up and still be proud. Not like getting beat up by some drunk in Bonita."

As Barr prepares for Tuesday's light heavyweight fight in Punta Gorda against Kansas City's Dion Stanley (10-3), who also is the great-great-grandson of famed lawman Wyatt Earp, he says he feels better than he has ever felt coming into a fight. "I don't get nervous," Barr says. "The only thing I care about is I need to get the ring rust off." Canton says his team feels no pressure, despite the long hiatus and high expectations. He also says their recent partnership with former NFL player and fight promoter Jeff Brady has him optimistic for Barr's chances of securing a title bout.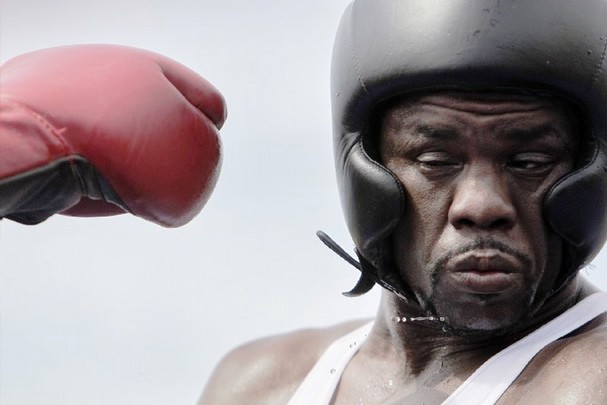 "You do your hard work in the gym. During fight night you reap the rewards of all that hard work," Canton says. He says he hopes to book Barr for two or three "tune-up fights." "2011 could be a big year for him. They might gamble and give us the big shot," Canton says. "And he just might have enough left to upset the champion. If he's anything like he was before, he'll take the title."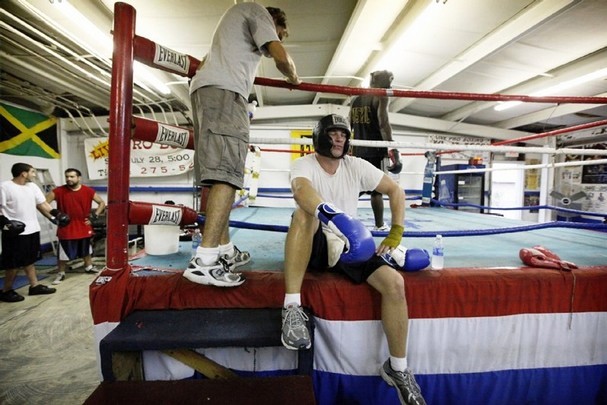 Back at the SJC Boxing Gym in Fort Myers, Gant gasps for breath after trading punches with Barr for four rounds. He takes his headgear off and climbs out of the red, white and blue ring that sags under the sweat and heat. "He's still got it," Gant says. "Fighters like Freeman are dangerous. They're still in it because they are hungry."

After 16 years of driving to the gym in Fort Myers every day after work, watching his diet, the roadwork, the pushups, the sit-ups and a life devoted to throwing punches, Barr is single-minded as he prepares for Tuesday's fight. "I ain't never going to give up," Barr says.






Copyright 2010

Brady Productions LLC. All Rights Reserved