HOME
ABOUT US
EVENTS/TICKETS
FIGHTERS
CONTACT US
PHOTO GALLERIES
VIDEOS
MERCHANDISE
MATCHMAKING
LINKS
SPONSORS
---
BRADY PRODUCTIONS LLC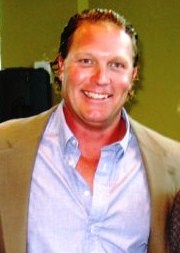 JEFF BRADY, PRESIDENT/CEO, was born in Cincinnati, Ohio and raised in Camp Springs, Kentucky, where he graduated from Newport Catholic High School. He was a star athlete who excelled in baseball, as a catcher, and in football. After high school he continued playing football for the University of Kentucky, and graduated in December 1990 with a degree in tele-communications. The following spring, Jeff was drafted by the Pittsburgh Steelers and spent the next nine years as a linebacker, terrorizing opposing players. Retiring from the NFL in 2000, Jeff began the next phase of his life, pursuing his own business ventures in Real Estate throughout the United States and the Caribbean. He resides in Cape Coral, Florida with his wife Sarah, and three children, Austin 16, Jaryd 13, and Lexi 9. His middle son Jaryd, after years of coaxing, finally convinced Jeff to find someone to teach him to box, and they ended up at the SJC Boxing Gym, in Fort Myers, where a friendship was born with Steve Canton. About one year later an idea for a boxing promotional company was discussed and Brady Productions LLC was created. Jeff, who always loved boxing, wants to give young men the opportunity to succeed in the sport and then teach them how to secure their futures after the ring careers are over. His two youngest children have juvenile diabetes and Jeff hopes to raise awareness and be able to make substantial donations through his promotional company.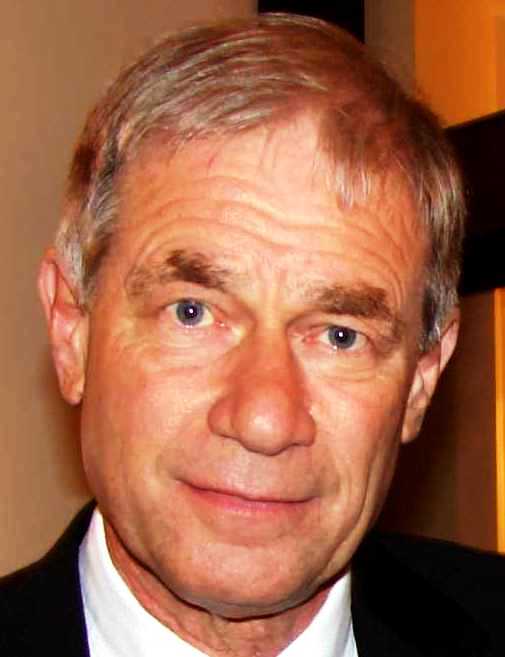 STEVEN J. CANTON, DIRECTOR OF BOXING OPERATIONS
Has been involved in every aspect of boxing for more than 52 years, or since he was a small boy. Along with his own successful amateur and professional boxing careers, he has promoted shows and been a matchmaker for fights and fighters all over the world. Along with his work in the corner, he has worked as a ring announcer, television commentator, judge, referee, and timekeeper. Considered a world-class cutman and trainer, he has worked with some of the best fighters in the world. For seven years he co-hosted a popular Las Vegas-based boxing radio talk show with James "Smitty" Smith, and for several years he wrote a monthly Florida boxing column for Flash/Update. Canton is well respected in the boxing community as a historian, is a proud member of the International Boxing Research Organization, and a voting member of the International Boxing Hall of Fame that elects new inductees, in both the modern and old-timer categories. He was instrumental in arranging the first internet broadcast of a boxing event. He was also involved in the promotion of the first casino boxing in Florida, and the first pay-per-view boxing event in the Bahamas. In 2009 he was inducted into the inaugural class of the Florida Boxing Hall of Fame, as a trainer.




LEE ANDERSON, MATCHMAKER
Is a sports writer for the Charlotte Sun where he enjoys covering the "Sweet Science." An award-winning journalist, Lee was first introduced to boxing in Minnesota, where he fell in love with the sport and competed as an amateur. A graduate of the University of Minnesota, Lee organized and presided over the University Boxing Club prior to moving to Florida. Lee has written for numerous publications and supports such organizations as the Retired Boxers Foundation and has worked closely with the Boxer's Organizing Committee. Lee was proud to help bring the Florida Golden Gloves amateur boxing tournament back to Southwest Florida this past spring (2010). However, he wanted to get involved with the sport as a professional and has some experience as a ring announcer. Now that first class professional boxing is making its way back to Charlotte County he is looking forward toward helping to make it successful. A knowledgeable boxing person, with a strong work ethic, he has assumed the role of matchmaker for Brady Productions LLC. and is looking forward to making exciting matches for the fans of Southwest Florida.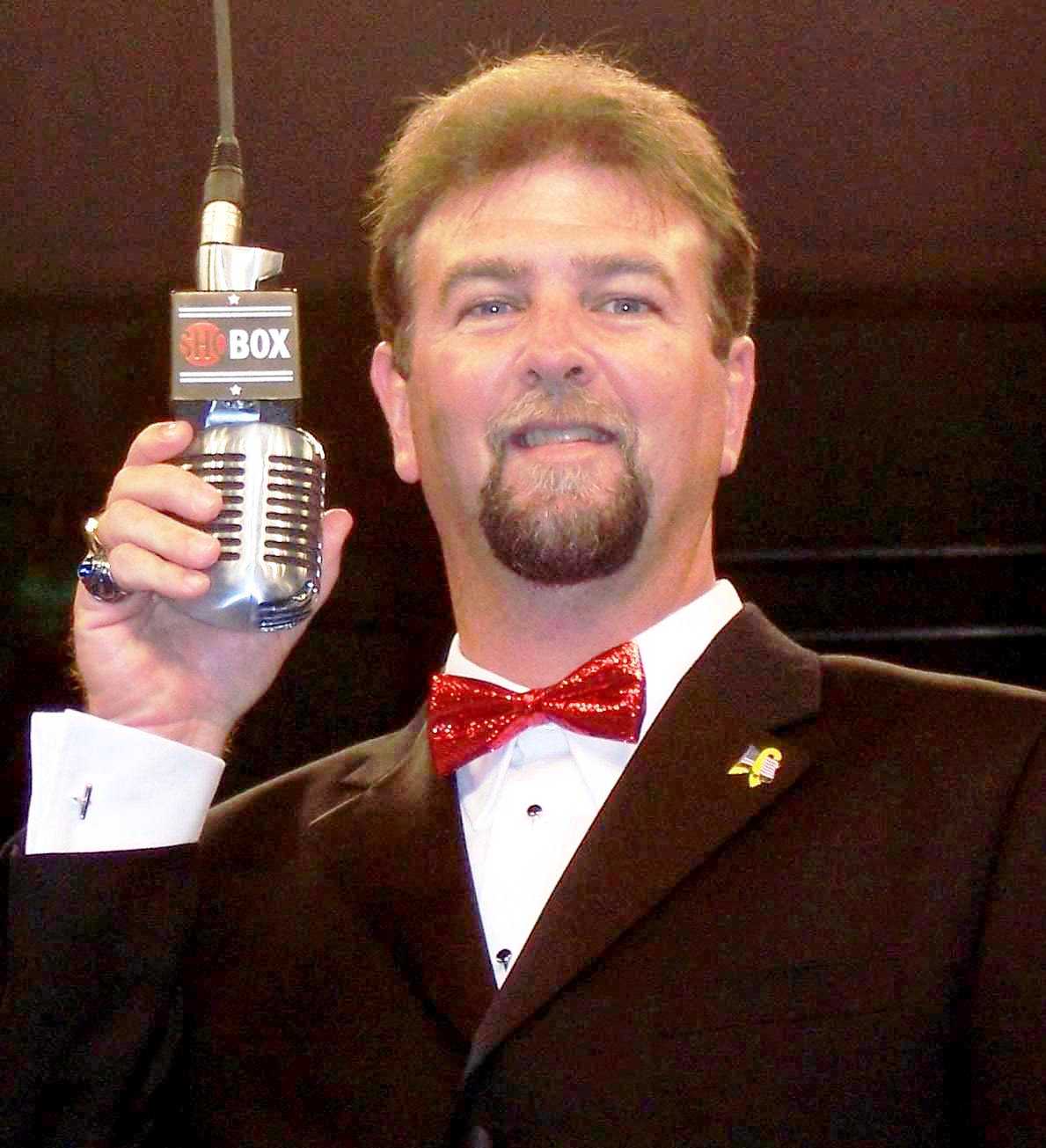 BOB ALEXANDER, RING ANNOUNCER
Everyone in the fight game in Florida knows Bob Alexander, one of the top ring announcers in the entire country. Born in Detroit, he graduated from Charlotte High School in Punta Gorda in 1981 and began his radio career the next year. A graduate of the University of South Florida, Alexander entered the world of ring announcing in 1989 when he convinced a promoter to let him announce on a rainy night on Sanibel Island. The storm took out the sound system that night and Alexander had to shout the introductions through cupped hands for the rest of the night. The fourth fight he announced was broadcast nation-wide and included the 11th professional fight of Bernard Hopkins. He has appeared on several major networks, including Showtime, ESPN, Fox Sports Net, Sun Sports, MSG and pay-per-view. He was the announcer on the first internet broadcast of a boxing event in 1997, which was viewed by over 250,000 people in 15 different countries, and was also the announcer for the first casino boxing event in the state of Florida (at the Seminole Indian Casino, in Immokalee) and the first pay-per-view boxing event in the Caribbean. He served as master of ceremonies for the inaugural Florida Boxing Hall of Fame class of 2009, and was inducted into the Florida Boxing Hall of Fame in 2010.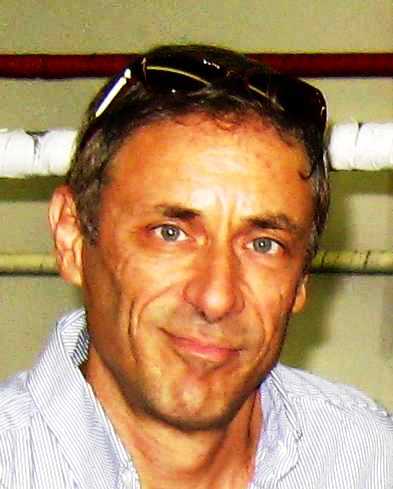 CHRIS CANTON, TRANSPORTATION AND EQUIPMENT MANAGER,
arrived in Fort Myers in December 2008 and wanted to help the young amateurs get a solid start in boxing by teaching the basic fundamentals. At the SJC Boxing Gym in Fort Myers, he has been instrumental in providing encouragement and guidance to many beginners in achieving their goals, and has adjusted well to properly helping and instructing them. He especially enjoys watching a beginner come into the gym and develop into a good fighter. With Brady Productions LLC, he is responsible for picking up and transportating our special VIP guests and fighters from the airport to the hotel and back to the airport after each event. He makes sure that everyone is where they are supposed to be...when they are supposed to be there. He is also responsible for the equipment used at each show, that everyone has what they need, and that all the equipment is accounted for after each event. Chris is a welcome addition to the Brady Production LLC. family.





Copyright 2010

Brady Productions LLC. All Rights Reserved